A IP telephony, how to set up an employee's work from home
IP-telephony is a fast and cost-effective way to contact both customers and company employees. Today the majority of corporations are considering this type of communication as an alternative to mobile phones. This has its advantages which would greatly facilitate the activity as well as save time.
IP telephony operates from the Internet connection and allows you to make long-distance calls as well as in-house ones. That way you do not have to call specialists in order for them to connect landlines for you. Due to specific gateways, it is possible to connect IP telephony to landline telephones.
Using them you can reach out to the subscriber even if he is far away from you. The signal is transmitted without interferences, therefore it is a good opportunity for start-up companies to conceive the idea of conducting such telephony in their office.
Why is Internet telephony gaining popularity?
Nowadays this type of communication is popular in many countries. The choice of this telephony is associated with the fact that it is needed to connect promptly with clients who can be at a distance of hundreds or even thousands of kilometers.
Also, companies that connect this type of communication offer a lower cost of services compared to other communication providers. Therefore, such companies receive huge advantages unlike competing telecommunication companies.
It is worth highlighting the factors that affect the growth in the popularity of IP-telephony separately:
the rapidly growing Internet network allows transmitting a clear signal over long distances;
low cost of communication services;
telephony is easy to connect and configure;
PBX functionality does not require to be additionally configured;
telephony is not tied to a specific address, so if you move to another building you will still have telephony;
simplified and advanced phone functions.
You can choose a telephony tariff plan based on your communication needs. For more options, you can select an advanced service plan.
The need to use a virtual number
Connecting a virtual PBX allows solving operating tasks even at remote workplaces as well as remotely monitor the work of staff. IP telephony provides the opportunity to use conference calls to hold meetings, monitor calls, set up forwarding from work numbers to home or mobile phones, record, and store phone calls.
How does IP telephony work?
In other words, IP telephony is an "Internet Protocol". Through it, the information is transmitted from a personal computer as well as using smartphones. Due to digital processing, your message is transformed and transmitted to the addressee. It can be either a voice message or an email.
The addressee receives exactly what you send but in order for the interlocutor to receive the source, at the reception, the digital signal again goes through the path of conversion to the analog one. Therefore, you hear the voice of your interlocutor without any corruptions.
IP telephony is activated in the following cases:
if the company needs to keep its numbers when moving;
there is no option to connect landline telephony;
company staff works remotely.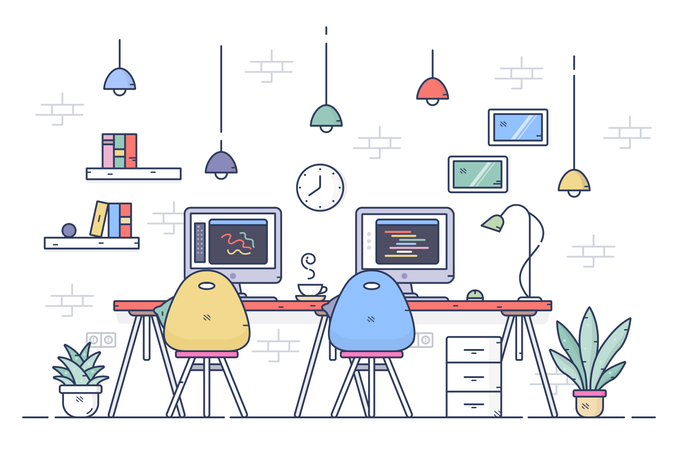 The main advantages of IP telephony
In this section, we will review all the advantages of virtual telephony in detail:
Low cost of services. There is no need to buy additional equipment to use this type of communication. Also, you save time on the setup. It is sufficient just to pay for communication services on time.
The extensive functionality of virtual telephony. Such communication services are supported by those features that cannot be connected to a landline telephone. Using IP telephony, you can record conversations, send voice messages, save calls, and voice mail.
There is no restriction on the number of phones. The minimum number of telephones within the network is 3 devices. For a large corporation, you can connect the required number of devices.
IP telephony can work with a CRM system. Many companies use programs to communicate with employees such as Bitrix24, other 1C office programs, MS Office, and many other programs.
It is possible to connect a voice menu and a short 0800 number. Using it you can call throughout Ukraine free of charge. Though to connect such a number you must be a legal person. After that, you need to contact your provider and select those numbers which will accept forwarding after which you will be able to receive a call.
Fast work and versatility. Since telephony receives calls not only from landline phones but also from mobile ones, all calls are stored in the database.
Using virtual telephony, the efficiency of the office operation will increase and it will become possible to call the client back if you missed the call. Also, after a time, you will be able to listen to the conversation and brush up on all the questions you discussed with the client. It also becomes possible to make calls abroad which quality of data transmission will not differ from calls within the country.
What equipment is required to connect IP telephony?
It will take 1 day for a specialist to fully configure the functionality of virtual telephony. These operations are carried out remotely using the Internet which would allow you not to be tied to the workplace. To do this, you need to install software that will support the working capacity of IP telephony.
The following equipment is required for virtual telephony to function without failures:
IP-phone that will support a Wi-Fi network or connect through a cable from a personal computer;
VoIP gateways that will convert an analog signal to digital with 1 or more channels;
Softphone application for tablets and smartphones that would allow receiving calls to the gadget.
In order to choose the right equipment, you can ask for help from a provider who will connect IP telephony services for you. These services are paid, though in the future you won't have any disruptions in the operation of virtual telephony so it will pay off sooner or later. For large companies with office branches in many cities, IP telephony is the best option for communication with customers.
The importance of virtual telephony for business operations
Stable communication without disruptions and delays significantly increases the operational activity of companies that strive to quickly and efficiently negotiate with their partners and customers. If there are interferences in the connection, it reduces the effectiveness of the conversation, and can also frighten a potential client.
It is also a convenient way for managers to monitor the performance of the sales department since CRM systems display the number of calls made, and it is also possible to listen to a conversation between an employee and a client. You can also track at what stage the transaction with a client is using status in the CRM system.
Several factors for choosing IP telephony for business operations
There are several reasons why virtual telephony can be a useful and convenient tool for business:
saving on communication services, in particular, if you regularly call abroad;
the possibility to create remote workplaces. Regardless of how many branches you have, the numbers will be tied to one company which makes it easier to do business, as well as save on setting up additional telephony in different cities;
an easy way to connect. There is no need to connect additional devices however only one number will be used;
implementation of PBX. Many companies can use several communication stations at once, and they will be combined into one virtual telephony;
usage of additional services that would simplify the company's activities. There is an option to conduct conferences, in particular, it is convenient if there is a planning meeting and several departments and branches of the company are getting connected at once.
How to set up a virtual phone from home step by step?
Connecting IP telephony for an employee who works from home will not take much time. In a manner of speaking, the activation of remote access for an employee working from home is no different from connecting a branch from another city. Employees working from home need to set up a CRM system that would record calls to a single company database. Remote access can be configured for both a personal computer and gadgets.
There are applications for tablets and smartphones that would allow you to work with customers and partners using a portable device. It is also a good opportunity to quickly receive a call from a client regardless of the part of the continent you are in. The only requirement is that there is an Internet connection since the virtual telephony application works through Wi-Fi or the mobile Internet. When you are abroad, this will greatly save you money if you need to urgently contact a client or partner.
Setting up remote access is carried out in a short period of time by the provider's staff. It takes a little time. Also, knowing all the logins and passwords, as well as the IP address of the remote employee, you can configure telephony yourself.
Connect virtual telephony with HotTelecom
The HotTelecom provider has been present on the telephony market for a long period of time, it provides a wide range of services aimed at connecting virtual telephony. To use the services of our company, you need to sign up on the website and obtain access to your personal account.
The company provides:
protection of personal data;
telephony support around the clock;
free account;
a convenient way to pay for telephony services;
prompt connection;
telephony support in 90 countries of the world.
The company calculates rates individually for each client based on what the customer needs.